Are you a Startup, Enterprise, Agency or a Freelancer?
Hire us to develop stable and scalable technology & design products. We approach the work with lean and agile methodologies!
Let us manage your projects end-to-end
We will plan, design, develop, test & deploy your next product idea
Project-centric Pricing
Best for Startups, Businesses and Enterprises
Start Your Project
Hire us as your dedicated team
We'll deploy an experienced team to work on your projects
Time-centric Pricing
Best for Freelancers, Business consultants and Agencies
Know More
Special Offering For Startups
Launch your Minimum Viable Product in just 5 weeks!
Craft your MVP strategy directly with our product team
Launch MVP and discover product market fit ASAP!
Get our signed NDA before discussing your idea with us!
Learn more
We are proud to have helped 3 startups in launching their MVP and raise funds!
Total Capital Raised
$150K+
Our Domain Expertise
We have in-house expertise in deploying design & technology projects for various industries by being lean and agile. Our technology consultation has helped our clients in executing their technology projects in the best way possible!
Have Project In Mind?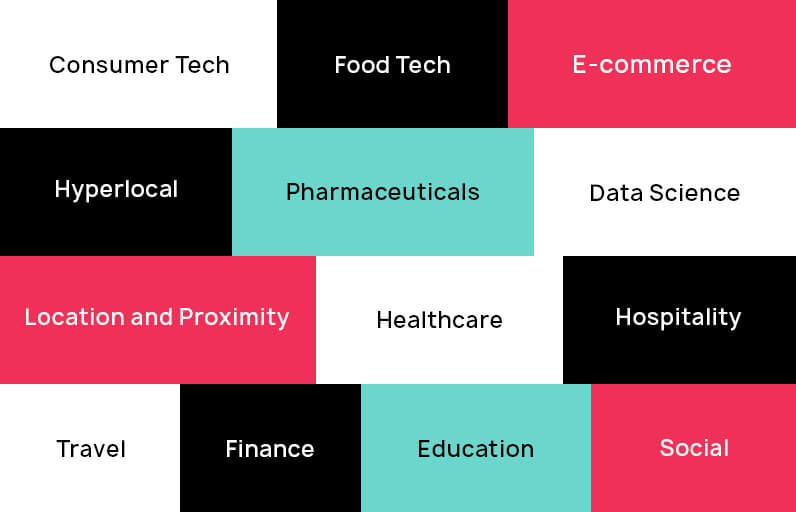 Our Clientele
Happy clients are the most important asset for us!
We've been very fortunate to have worked with clients of diverse background, from bootstrapped startups, enterprises, consultants to various agencies. Here are a few of our proud associations.
View Portfolio
It was amazing to work with Finlark technologies. They undertook my project, FieldSpot from just a mere idea and developed fully functional web and mobile apps for our internal task & field-agent deployment system

Mr. Shah, FieldSpot
Let's build something amazing together!
Clarity and commitment are at the core of Finlark. Delivering great results for our client partners is our top-most priority!